eSports Convention Report (18/04/2007)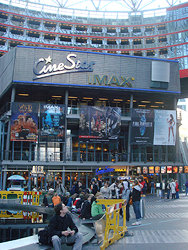 To celebrate the release of FINAL FANTASY XI 2007 Edition, the European Community & Service team attended the eSports Convention 2007 in Berlin.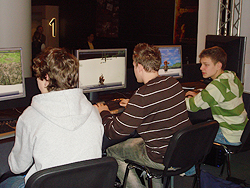 The event took place at the Cinestar multiplex in the Sony Center, Potsdamer Platz, from Friday 30th March until Sunday 1st April 2007.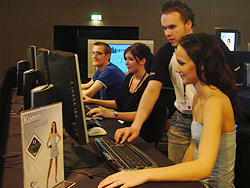 From 10.00am until midnight, 1500 visitors had the opportunity to try out the German edition first-hand, allowing them to form parties, explore Vanadiel and battle monsters.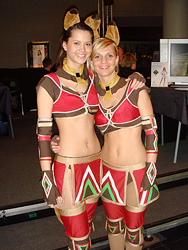 Also on show were demonstrations by our expert staff and cutscenes from the game's epic storyline.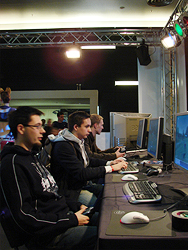 Congoers were given the chance to photograph charming Mithra models and to win t-shirts and copies of FINAL FANTASY XI 2007 Edition!

We would like to thank everyone who attended and we hope to see you all at the next event :)