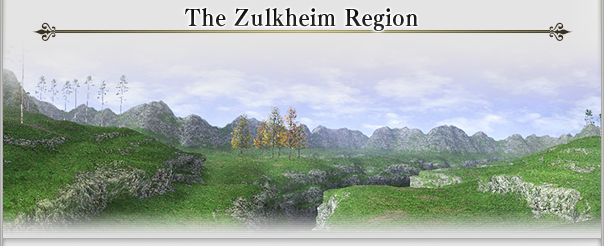 This vast area lies at the heart of the Quon continent. It is divided into the upland region, which consists of the Konschtat Highlands and La Theine Plateau, and the lowland region, which is made up of the Valkurm Dunes. Though this area has frequently been tested by the tides of war, the region is also known as a crossroads for the cultures of the northern and southern civilizations.


La Theine Plateau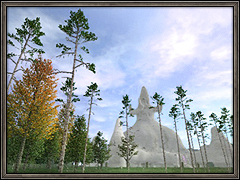 The grasslands that make up the La Theine Plateau are located high above the surrounding areas. Once known for the flocks of wild chocobos that dotted the meadows, the plateau is now overrun with giant sheep that are herded by the local Elvaan. The area is also characterized by deep crevices that seem to tear apart the land; torrential rainfall is also common. As a result of the heavy precipitation, rainbows can frequently be spotted while traveling through the plateau.


Konschtat Highlands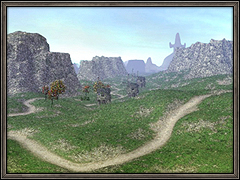 These vast grasslands are situated just to the north of the Republic of Bastok. In contrast to the surrounding Bastok Mountains, the Konschtat Highlands are abundant with an array of alpine wildlife. Also, in order to harness the powerful winds called "Odin's Wrath" that constantly blow through the area, Bastok has constructed numerous windmills throughout the highlands. According to a treaty, San d'Oria provides a portion of their grain crops in exchange for the use of Bastok's windmills to produce flour.


Valkurm Dunes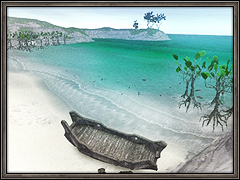 This enormous expanse of dunes can be found along the Bhefhel Gulf. While a majority of the surrounding coastline is too shallow for larger sea vessels, one natural harbor does exist. Near this harbor lies the independent port town of Selbina.


Ordelle's Caves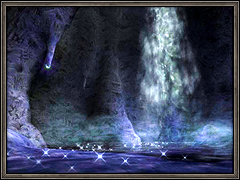 This is a beautiful set of limestone caves discovered by Lord Ordelle, the famed Elvaan explorer. When the map of the area was completed, the shape of the tunnels closely resembled a person's body; this resulted in the alias "the Body Caves," which is still used by the local Elvaan.


Gusgen Mines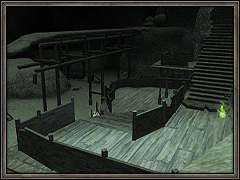 Large amounts of mythril were extracted from these twisting caverns long before the discovery of the Palborough Mines. Complete with a railway system for mine carts, Gusgen was heavily mined for many years. However, as the veins of ore were depleted, the miners packed up and moved away. Now the mines remain abandoned.