A Challenge from Lion! Part 2 Commences Today! (11/19/2019)
Emerge victorious from the trial posed to you by Lion and her allies and upgrade your Norgish Dagger into an even better version!

Event Period
Special Battlefield "A Fond Farewell"
Starting Tuesday, November 19, at 12:00 a.m. (PST)
* You will be able to attempt the battlefield whenever you like as long as you possess an unused trigger item.

Location, Bosses, and Entry Restrictions
Location: Throne Room/Stellar Fulcrum
Bosses: Lion, Aldo, and Zeid
One to Six-Person Party
Level 99

Item Require for Entry to A Fond Farewell:
Zinnia Orb
This item can be obtained in exchange for login points during the November 2019 Login Campaign.
* It is currently undecided if or when this item will be able to be obtained once the November 2019 Login Campaign's item exchange period has concluded.

Read on for details on the November 2019 Login Campaign.

Rewards
Clearing A Fond Farewell will reward players with one Lion's Roar item.
Synergizing a Lion's Roar and a Norgish Dagger, obtainable from the battlefield True Love, will yield one Esikuva.

<<Required Skill Rank: Amateur>>

| | | |
| --- | --- | --- |
| Item | Required Synthesis Skills | Materials |
| Esikuva | - | Lion's Roar, Norgish Dagger |
Esikuva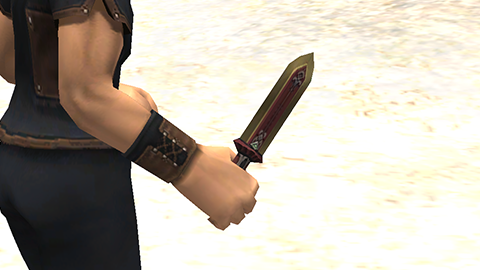 This battlefield comes with a corresponding Records of Eminence objective.