From the FINAL FANTASY XI Development Team
Item Changes and Additions (06/01/2007)
In the upcoming version update, we plan to introduce a multitude of items and synthesis recipes that will open the door to new weapons and armor with graphics unlike anything you've ever seen before!
We will also be giving players another chance to obtain the rewards from selected quests and missions they have already completed.

New Items
Here is a selection of the new weapons and armor to be found in the next version update. How will these powerful items be obtained, and what wondrous properties will they possess...?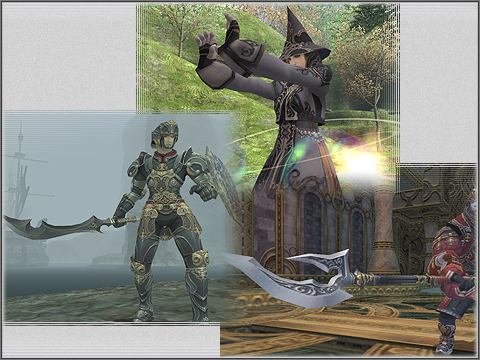 Existing Rewards
In answer to requests from many players, a number of rewards will once again become available. This change will be put into effect for selected quests and missions with multiple reward choices, such as Divine Might, Apocalypse Nigh, and the Chains of Promathia storyline.
We hope that players who have accidentally discarded a valuable item or those who wish to change their choice of reward will take full advantage of this opportunity!