Exciting News from Fan Festival 2007! (11/27/2007)
The Final Fantasy XI development team showed off a lot of exciting new details for Wings of the Goddess and the upcoming version updates this past weekend at Fan Festival 2007 in Anaheim, California. We've rounded up some of the juiciest tidbits and have collected them here for everyone to enjoy!

Wings of the Goddess: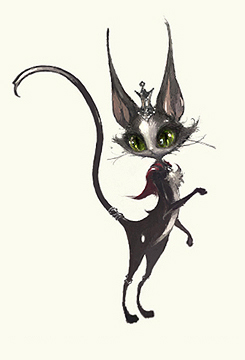 - New artwork showcasing the Cavernous Maw and a mysterious female character!
- Headhunting will give players the opportunity to recruit characters to join their nation's campaign – even including Maat from Jeuno!

Upcoming Version Updates
- Adventurer Recruitment Campaign
New items will be added to the rewards for recruitment

- New Guild Support Items
Signboards will be introduced for each of the crafts
The signboards will contain bonuses to the craft, as well as reduce the chance of items breaking during synthesis

To Be Determined
- Private Dungeons
The development team hinted at the possibility of a function that would allow players to design their own dungeons. These adventurer-created dungeons could then be attempted by and traded between friends. However,this idea is still in the early planning stages, and there is a chance it may not come to fruition.