Announcing the "FINAL FANTASY XI: 10th Anniversary Concert"! (05/25/2012)
As we continue celebrating 10 years of FINAL FANTASY XI, we're proud to announce the FINAL FANTASY XI: 10th Anniversary Concert to be held at the beautiful Zellerbach Auditorium in Berkeley, California on September 22, 2012! The special event will feature over 70 musicians drawn from the area's leading orchestras, and be led by conductor Arnie Roth. Attending the event will also be special guests Naoshi Mizuta and Kumi Tanioka who will both be on hand for VIP meet & greet sessions, as well as maybe a few special surprises!

The show promises to be a night to remember, so make sure you purchase your tickets as soon as they go on sale Friday, June 1st. Don't miss this amazing opportunity!

Event Details
When: Evening of September 22, 2012
Where: Zellerbach Auditorium, Berkeley, California
Total Seats Available: 1,865

Ticket Information
Tickets will be available on the Zellerbach Auditorium website starting June 1st, 2012 at 12:00pm.

To purchase tickets, please visit the following website:
http://www.ffxiconcerts.com/tickets

To order tickets by phone, please call:
(510) 642-9988

Standard Tickets: From $50 to $85 (depending on seating)
VIP Tickets: $150
VIP Meet & Greet ticket holders will be able to meet with the special guests, get autographs and have photo opportunities after the show!

Conductor and Special Guest Details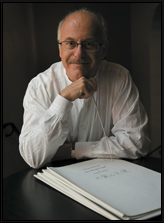 Arnie Roth – Conductor, Concert Producer
A Grammy-winning artist, Arnie Roth is well known in the world of video game music for his work with Nobuo Uematsu and Square Enix on "Dear Friends: music from FINAL FANTASY," "More Friends: music from FINAL FANTASY," "VOICES: music from FINAL FANTASY". Roth conducts many of the world's top orchestras including the London Symphony, the San Francisco Symphony, the Royal Stockholm Philharmonic, and the Sydney Symphony.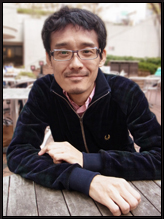 Naoshi Mizuta – Composer, Special Guest
Joining Square Enix (formerly Square) in 1998, Naoshi Mizuta's illustrious career began with work on Parasite Eve 2. From there, he quickly rose in the ranks and it was not long before he was made lead composer for FINAL FANTASY XI. A man of many talents, he is also credited with forming the band The Star Onions in which he played as the bassist. His latest works include compositions for FINAL FANTASY XIII-2.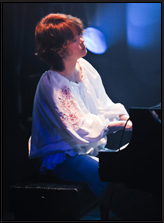 Kumi Tanioka – Composer, Pianist, Special Guest
Kumi Tanioka joined Square Enix (formerly Square) in 1998 and over the next eleven years composed countless pieces for a wide variety of games. In 2009 she left Square Enix to work independently, expanding her field to include composition for web-based picture books, scoring for theater performances, as well as playing keyboard in bands and conducting piano performances.

* Photo by Shinjiro Yamada
Special In-Game Bonus
Concert attendees will receive a special FINAL FANTASY XI in-game item, the "Maestro's Baton"!

*Please note that the in-game item registration code will only be handed out at the concert and will not be provided online.

This concert is presented by Mark Hammond in association with AWR Music Productions and Columbia Artist Management.