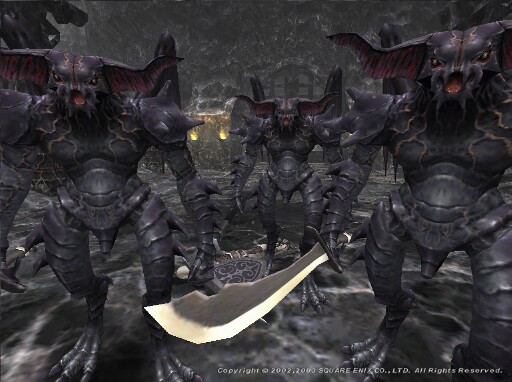 Nickname : Ruffer(Japan)
World :Valefor
Place : Castle Zvahl Baileys
Player's comment :Demons linked during my very first attack on Zvahl! I still can't forget the fear to this day.

Reviewer's Comment : They attacked side by side, which seems almost ceremonial... It's easy to get lost in Castle Zvahl, so be careful everyone!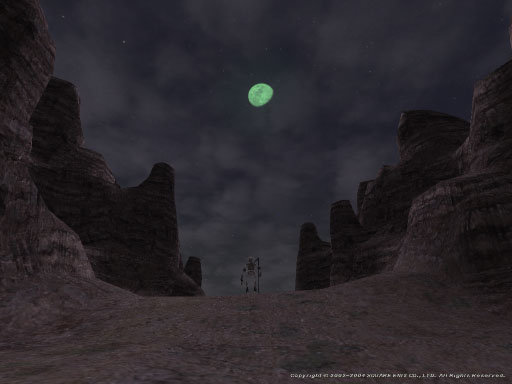 Nickname :Zhaki(North America)
World : Phoenix
Place : Tahrongi Canyon
Player's comment :This screenshot is creepy because it reminded me of how terrible the curse of the Undead is, forever watching, in undying servitude...
Reviewer's Comment :Take a closer look. Directly under the moon, a Skeleton is staring at you... Nooooooo!!